Quality Garage Door
Repair & Installation in Houston TX
Welcome To Mister Garage Door Repair
Providing Comprehensive Garage Door Services To All Houston and Surrounding Areas.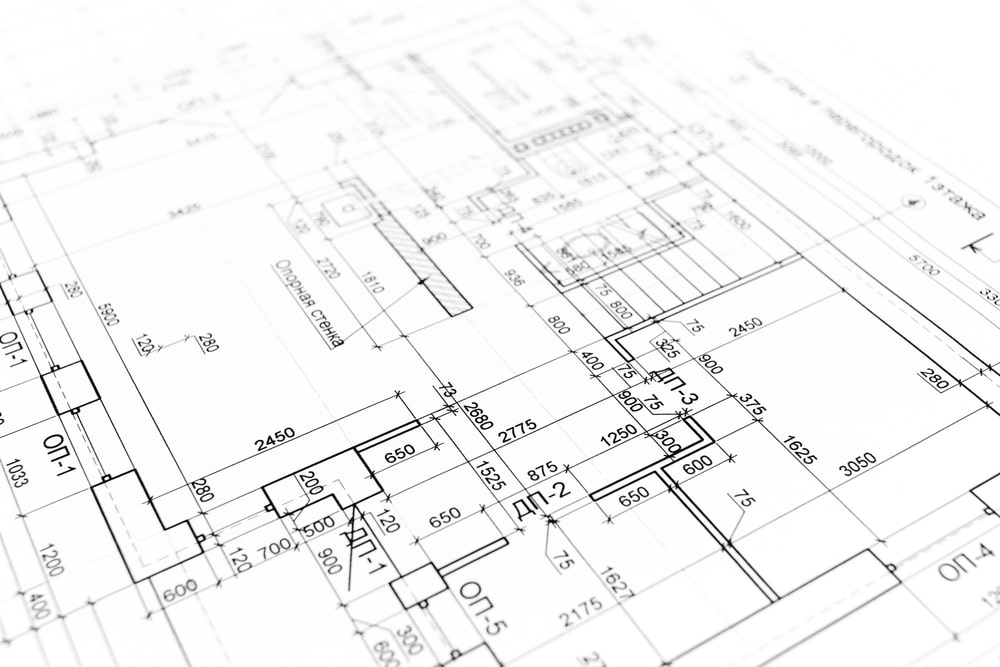 "*" indicates required fields
Welcome to Mister Garage Door Repair in Houston, Texas.
In the sprawling cityscape of Houston, Texas, the significance of a well-functioning garage door cannot be overstated. With the hustle and bustle of our daily lives, the last thing any of us needs is a malfunctioning garage door. Enter Mister Garage Door Repair Services – your one-stop destination for top-tier garage door repair in Houston and surrounding areas.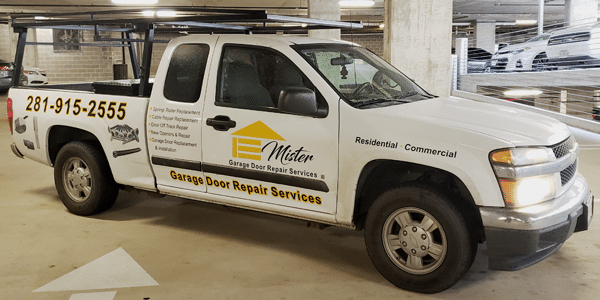 A Legacy of Trust and Excellence
When it comes to garage door services in Houston, Mister Garage Door Repair Services stands head and shoulders above the rest. Our reputation wasn't built overnight. With years of dedicated service under our belts, we've earned the trust of countless homeowners and business establishments in the Houston area. Our commitment to quality service is unrivaled, and our experts bring with them a wealth of experience that ensures every job is completed with the utmost precision.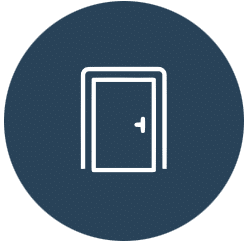 Emergency Garage Door Repair Services
When you have a garage door emergency, you can count on our local experts for immediate response.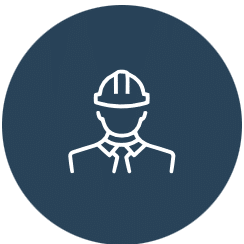 Trusted, Experienced & Insured Company
All our technicians are background screened and highly trained on the latest garage door and security.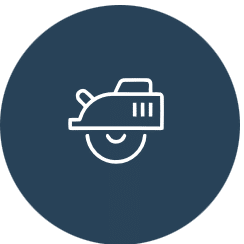 Personalized Solutions For Every Customer
We will find the best garage door to fit your needs and your style. We carry the largest selection of doors in the Houston area.
Why Choose Mister Garage Door Repair Services?
GARAGE DOOR REPAIR AND INSTALLATION
We fix the garage doors of many residential and commercial customers each year.
Our garage door repair services in Houston are quick, reliable, and exceptionally efficient. We recognize the inconvenience a broken garage door can cause, and that's why we're always ready to respond swiftly to your call. Our team is equipped with the latest tools and technology to diagnose and rectify any garage door issues, ensuring your door is back to its optimal function in no time.
When you choose Mister Garage Door Repair Services, you're opting for a partner that values your time, money, and peace of mind. Our unwavering commitment to customer satisfaction, coupled with our expertise in garage door services in Houston, makes us the preferred choice for home and business owners in the Houston area.
We Pride Ourselves in Offering Quality Workmanship at Affordable Prices! Fast & Professional Services We Offer
GARAGE DOOR REPAIR AND INSTALLATION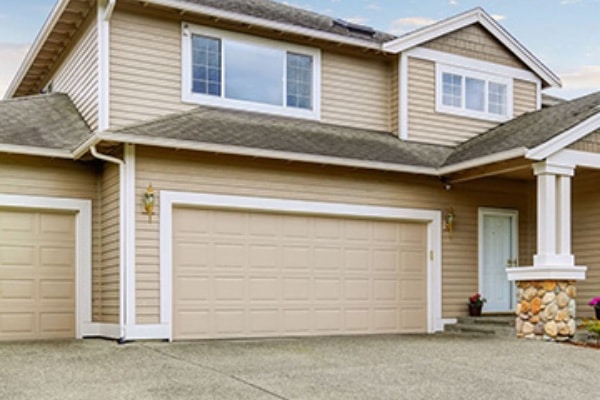 Garage Door Replacement & Installation
Don't let just anyone install your new garage door. There are many easily overlooked details and adjustments that can leave you with less than you need and deserve. Our knowledgeable and courteous garage door replacement specialists anticipate the full installation process so you'll have a safe and smoothly operating door opener, quickly and economically.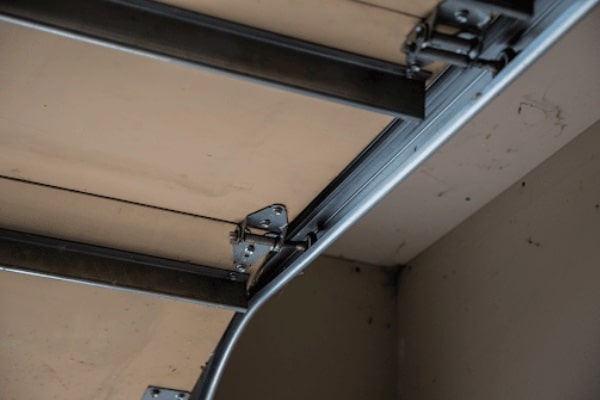 Garage Door Off-Track Repair & Replacement
Is your garage door jammed, screeching, or squeaking? It may need a garage door track repair, alignment, or replacement. We're the local experts for residential overhead garage doors as well as commercial garage door opener repairs. An out-of-wack door is not only an annoyance, but it's also a safety hazard.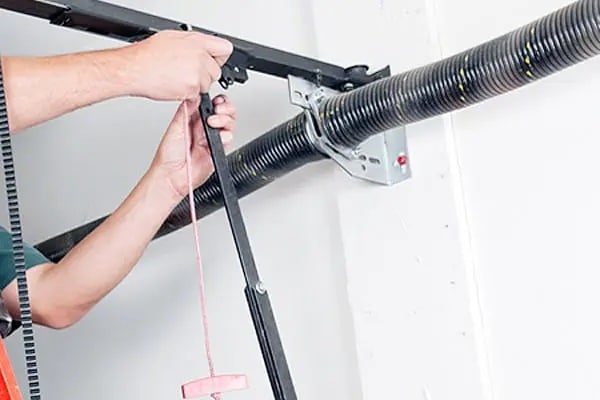 Garage Door Spring Replacement
We provide expert garage door spring replacement as part of our garage door repair services. We're the local experts with emergency service for the access and security you need. The springs on your garage door work to counteract the weight of the door making opening and closing much easier.
Want Your Garage Door Repair or Installation? We're Ready To Start!
Call Us Today (281) 915-2555 or Request a Free Quote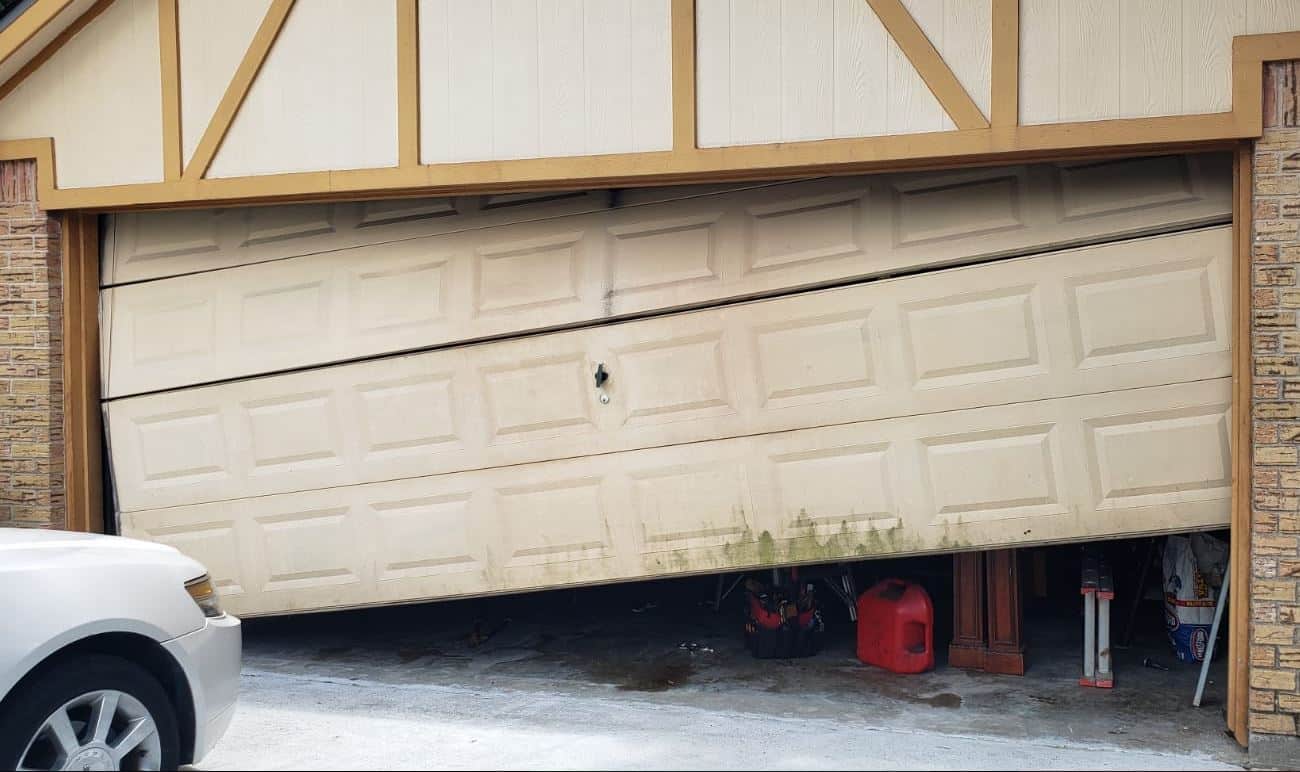 Houston Garage Door Repair Service
A broken garage door can cause an unexpected disruption to your daily routine or schedule. It can be triggered by normal wear and tear accumulated over time. This common wear and tear causes a breakdown in your garage door systems. When your door suddenly quits on you, call us at (281) 915-2555 and one of our garage door repair specialists can and will help you repair or replace your garage door swiftly and expertly.
Emergency Garage Door Repairs in Houston, Texas
The nature and the name of our service, which is the repair for broken garage door, requires us to be available for any garage door emergency repair service, for all kinds of garage doors and rolling gates in Houston. Whether it is a commercial overhead door or a residential garage door repair, our team will be there for you. From broken spring repair to new motor installation, we can deliver. We offer same-day repairs for all overhead doors in Houston, commercial and residential.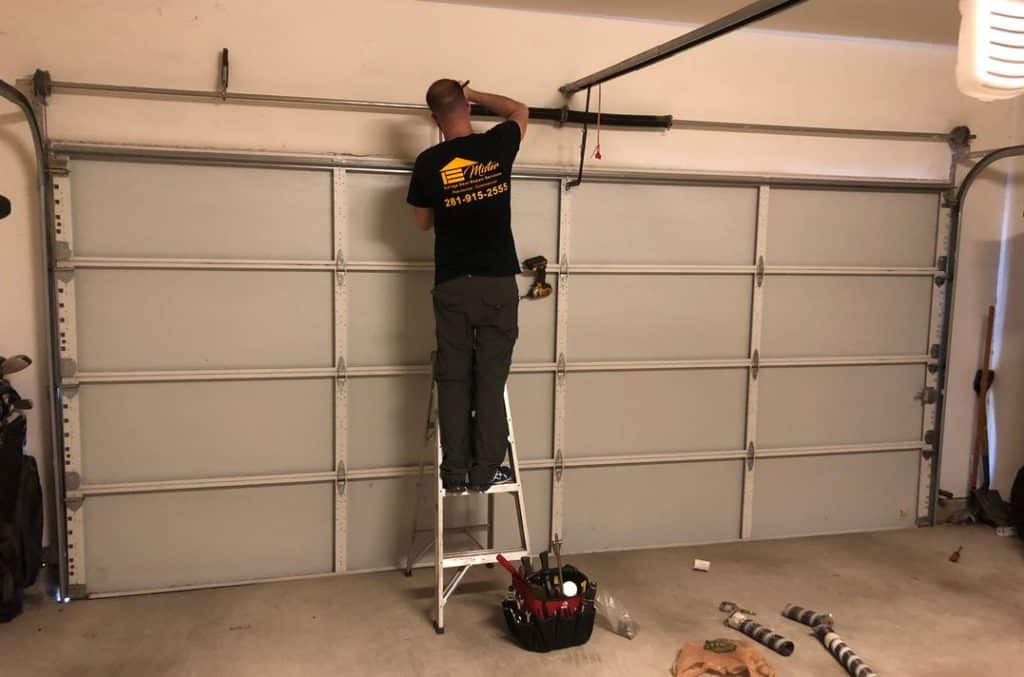 Garage Door Installations in Houston, Texas
You're getting ready to leave for work like you normally do, but your garage door is broken. You can't leave. Normal depreciation from the weather conditions and continued use has caused your garage door to break down. What do you do? You contact Mister Garage Door Repair. Our professionals will assess the problem and replace your door if needed, often same-day.
At Mister Garage Door Repair you are guaranteed to get the professional reliable installation service that you need. We're experienced in the full range of possibilities, residential and commercial, so you'll have the full range of choices. That goes well beyond colors and styles. Premium garage door models offer more than added features. They also include additional coatings and various mechanical details for added lifetimes. And for high-cycle commercial operations, there are extra-rugged models.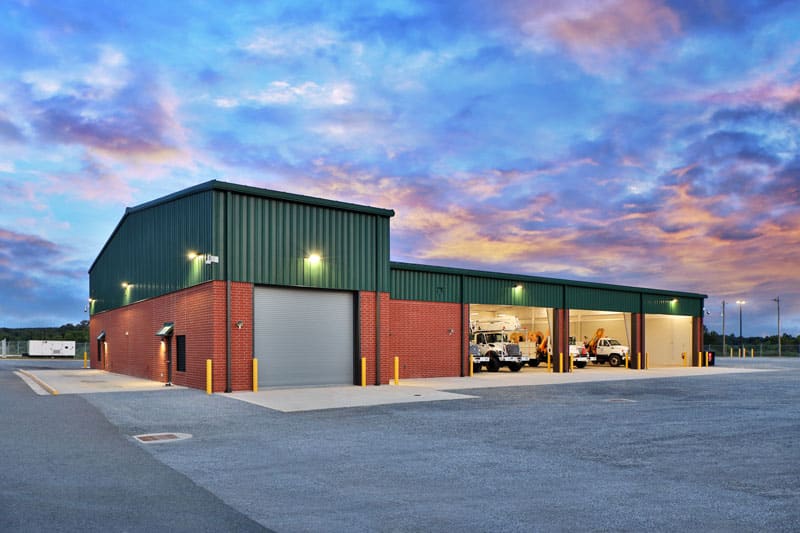 Commercial Garage Door Services Houston
Mister Garage Door Repair knows that experience counts, so we hire only expert mechanics who are courteous professionals. We'll meet all your commercial garage door-related needs with quality workmanship and competitive pricing.
We use only high-quality doors, parts, and materials and stock the leading brands in a wide variety of types, styles, and colors. For first-visit completion, our Houston trucks roll well-stocked so the need for parts rarely causes a delay.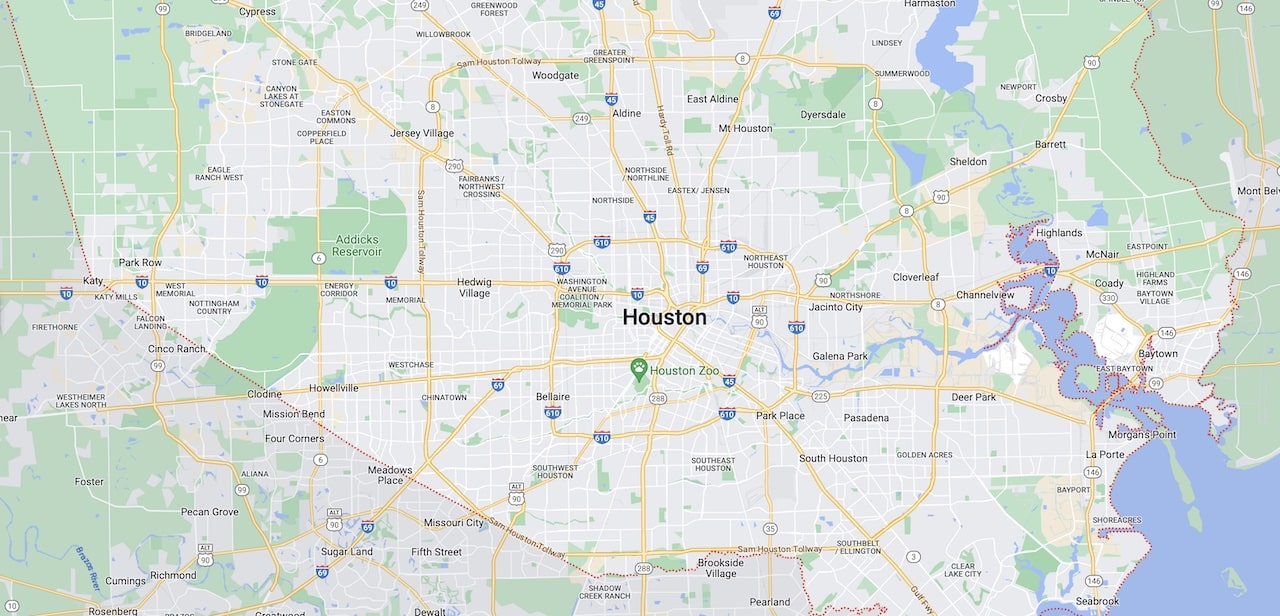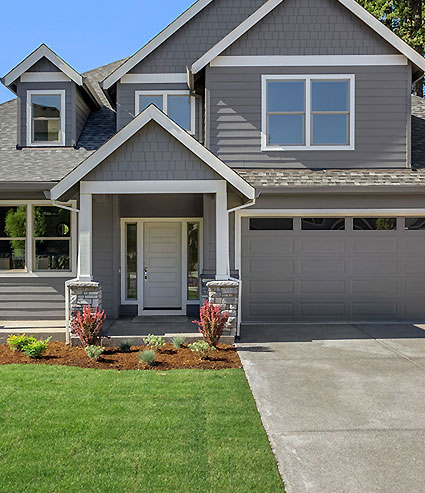 Areas We Cover
GARAGE DOOR INSTALLATION & REPAIR
Huffman | Humble | Kingwood | New Caney | Porter | Spring | The Woodlands | Splendora | Conroe | Bellaire | Richmond | Rosenberg | La Marque | Santa Fe | Todd Mission | Pinehurst | Magnolia | Tomball | Cypress | Katy | Sugar Land | Stafford | Missouri City | Fresno | Pearland | Manvel | Alvin | Webster | Friendswood | League City | Dickinson | Fulshear | Texas City | Galveston | Tiki Island | San Leon | Bacliff | Kemah | Seabrook | La Porte | Pasadena | Galena Park | Baytown | Deerpark | Channelview | Highlands | Crosby
Latest Projects from Mister Garage Door
Top Quality Parts, 5-Star Service