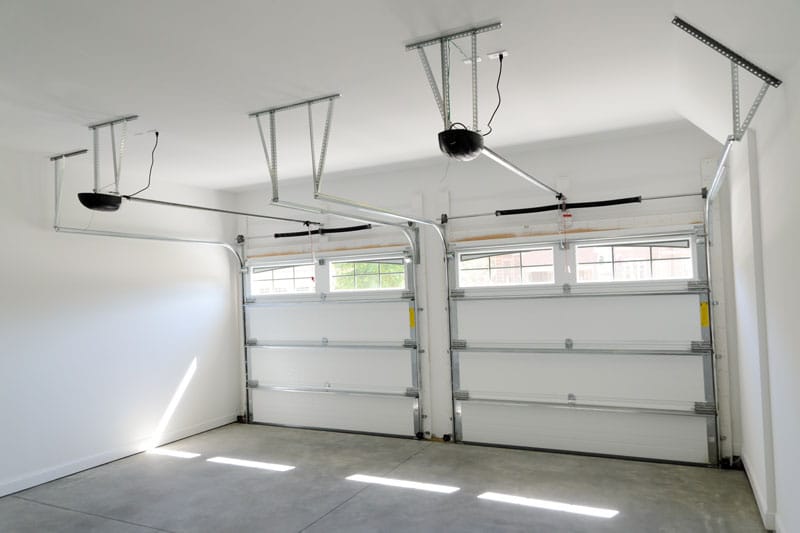 Broken Spring? We Can Help!
"*" indicates required fields
Garage Door Spring Replacement Houston
We provide expert garage door spring replacement as part of our garage door repair services. We're the local experts with emergency service for the access and security you need. The springs on your garage door work to counteract the weight of the door making opening and closing much easier. That puts less load on garage door openers and greatly reduces the size needed for any battery backup. But those springs are exceptionally strong. That makes replacing a broken spring difficult, and dangerous if you don't know what you're doing
Types and Troubles
Overhead garage door openers use two types of springs — extension and torsion.
Extension springs exert a pulling force when they're stretched and are mounted parallel to the roller track.
Torsion springs create a rotational force as they're twisted and are mounted directly above the door.
Both types are under tension when the door is closed, and gradually stretch out over the years. They get progressively weaker, making the garage door opener motor work harder and harder. And that leads to common problems such as slow opening, jerking, and noise.
Each opening and closing puts stress on the metal, so broken springs aren't uncommon. Standard products last some 5,000 to 10,000 cycles. If you only use your garage twice a day springs should last close to 15 years. But if you're in and out 8 times a day you're likely to need a replacement every 3 years or so.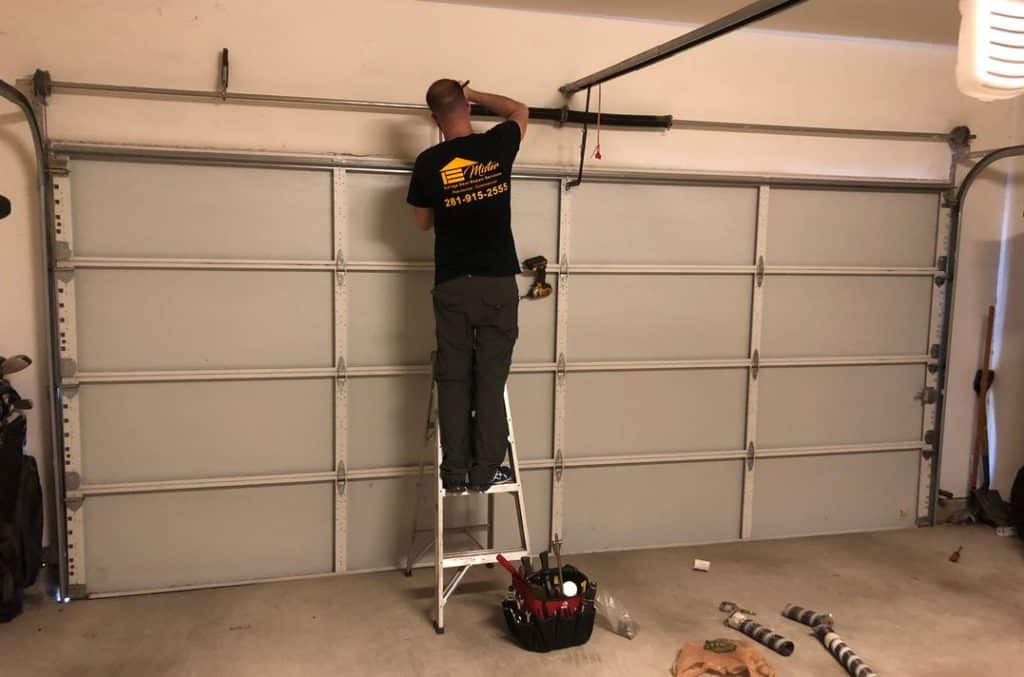 Replacements
We can repair or replace broken springs to fix your problem. But first, we'll make sure that adjustments, lubrication, or other repairs aren't a more economical solution.

When it is time for a garage door spring replacement we'll install the right part. There are many different sizes for a wide range of door sizes and types, and using the wrong size, too large or too small, puts extra stress on connection points, drives (whether chain, screw, or belt), and automatic opener motors. Some companies install the closest they happen to have, but with our large inventory, we make sure you get the right replacement part.
Our customers also have the option of premium springs that last up to 5 times longer than usual. We recommend them for homes and businesses with a lot of in and out.

After the new springs are in place, our knowledgeable technicians test the operation and perform a full safety inspection. In fact, they perform a safety inspection as part of all repairs. Strong springs can be a danger when they break, so it's important to identify problems and replace them before that happens.
Why Choose Mister Garage Door Repair?
Locally owned and in business for over 10 years, we provide expert garage door spring replacement services with quality products. We offer a 60-minute emergency response time and stock all leading brands for 1st-trip solutions.
We Service All Major Brands