Need A New Garage Door Opener?
"*" indicates required fields
Garage Door Opener and Remote Services Houston, Texas
Automatic garage door openers are a convenience that most people hardly ever think about. But one rainy day without one will remind you they're must-haves for homeowners and prospective home buyers alike. And if they're stuck open or shut, that's an emergency. Garage door openers are remarkably reliable considering their complex combination of numerous items that could get out of whack. Our well-trained specialists are ready whenever you need a garage door opener repair, a replacement opener installation, or just a new remote. We use only products from leading manufacturers, and together with our experienced mechanics, you can count on a smooth, quiet operation for many years to come. We Serve all of Houston and surrounding areas.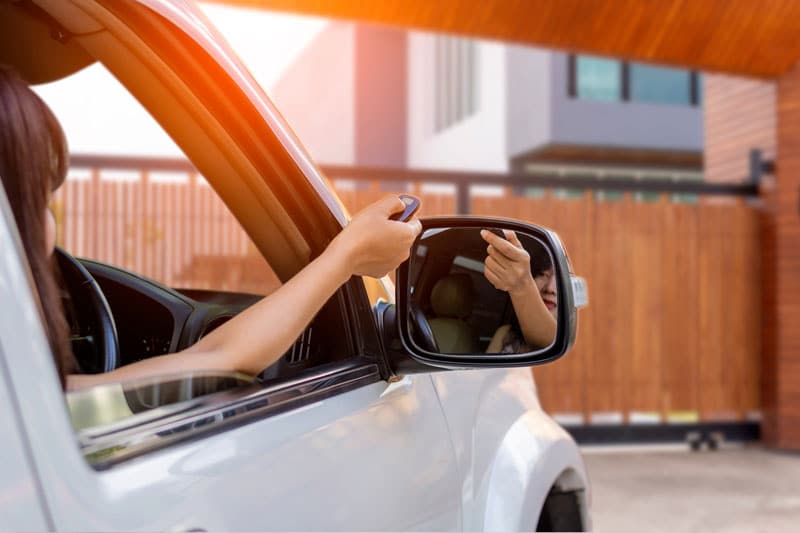 Drives
There are several types of reliable and economical drives to choose from.
Belt drives are the quietest and can have the longest life. Reduced noise is especially important if bedrooms are above or adjacent to the garage. The best belts are Kevlar-reinforced rubber.
Cable drives and extension springs are more commonly found on older and economy models.
Chain drives are the strongest, but a bit noisier.
High-lift and vertical-lift mechanisms don't need rails and are used mostly in commercial buildings.
Jack Shaft drives mount on the wall to one side of the door, saving a bit of space.
Screw Despite needing less maintenance solid steel screw drives with bearings are not as popular as they once were, partially due to cost.
Replacement Criteria
If it's time for a replacement, don't just install any old opener. We'll be happy to discuss these important factors in choosing the right products with you.
Power For most homes a 1/2 HP (horsepower) door opener is fine. But for heavy doors, choices go up to 1 1/2 HP, and more.
Battery Backup Even economy models usually have a rechargeable battery backup to get you in and out during a short power outage. Premium models may offer as many as 20 open and close cycles for major blackouts.
Safety Sensors "Photo eyes," force, and other obstruction sensors for the safety of people
(especially children), pets and vehicles have been required since 1993. You'll want an expert installer for sturdy mounting together with thorough adjustment and testing.
Repairs and Maintenance
Regular garage door opener inspection, adjustment, and lubrication avoid many garage door opener repairs and are especially important for commercial and high-usage openers. Repairs are often just a few small parts, but if you're in for more extensive work or your door was installed prior to 1993 it's probably time for a replacement installation.