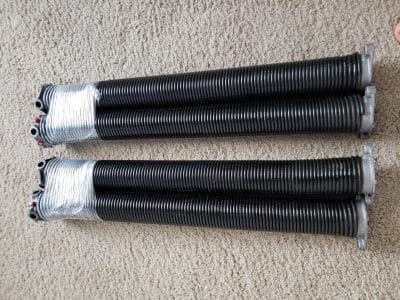 Need Quality Garage Door Parts?
"*" indicates required fields
Garage Door Hardware Repair & Replacement Houston
Whether for residential or commercial overhead doors, we provide only superior parts and equipment. High-quality garage door hardware assures safety and longer lifetimes, as well as quiet and reliable operation.
Springs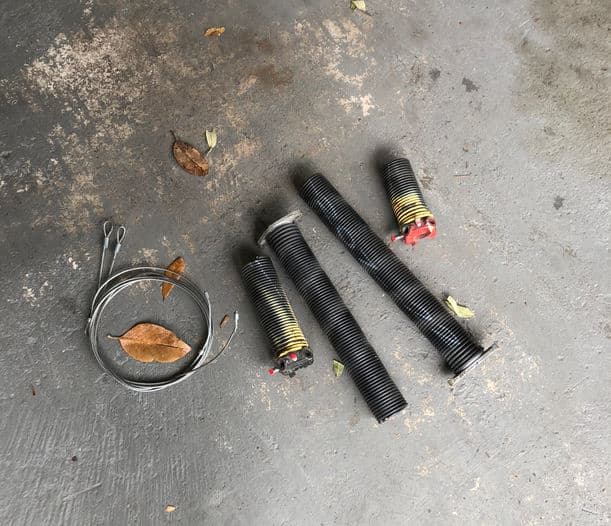 Whether torsion or extension, garage door springs are extremely strong to support some 90% of a door's weight. That means the opener motor only has to do 1/10 as much work. We recommend heavy-duty premium products for high-use situations. Plus they don't rust and need no lubrication. Whatever grade you choose our knowledgeable mechanics to make sure they're the proper strength, size, and fit.
TIP: Replace both springs rather than just the one that broke. If one failed the other probably isn't far behind. Plus it can be difficult to properly adjust a door with one strong new spring and one that's old and therefore weaker.
Warning: Never try replacing springs as a do-it-yourself project without tools specifically designed for that type of spring, and a complete understanding of how to use them.
Other Hardware
Aircraft Quality Cables & Cable Drums
Brackets
Center Bearings
Door Panels
Gear and Sprocket Kits
Hinges and Brackets
Insulation Retrofit Kits (Yes, you can add insulation to an uninsulated door.)
Limit Switches
Logic Boards
Rollers
● Economy rollers may need replacing after as few as 5,000 open-and-close cycles. For residences that can be as long as 7 or 8 years, or as short as 2-3 years depending on how often you're in and out of your garage.
● We recommend rollers that last at least twice as long. Top-of-the-line rollers can be expected to last as long as 80,000 cycles so that there's never any worries with normal use.
Photocells/ Safety Eyes
Pulleys
Remotes & Keypads
Steel End-Bearing Plates
Tracks
Weather Seals
Choose Mister Garage Door
We serve the greater Houston metro with technical excellence, outstanding customer service, and competitive rates. Just call us for same-day appointments or emergency services.