A damaged garage door can surely create an unexpected inconvenience to your everyday routine or schedule. It can be triggered by natural deterioration accumulated over time. This natural wear and tear trigger a malfunction in your garage door systems. There are 8 common garage door problems that our clients face every day.
Opener Switch Not Working
Keypad Doesn't Work
Remote Control Doesn't Work
Garage Door Doesn't Open or Close
Motor Runs Without Door Moving
Noisy Garage Door
Garage Door Opening Unevenly
Garage Door Opening and Closing Too Slow
When your door unexpectedly quits on you in Hunters Creek Village, TX, call us at (281) 915-2555 and one of our specialists can and will help you repair or replace your garage door promptly and expertly.
Residential Garage Door Specialists
Our crew of residential garage door specialists has more than 50 years of combined experience fixing, maintaining, as well as installing garage doors. We can promise you, we are the best company to take care of any garage door-related issue you may have. Our team is highly driven and also ready to earn your business, so please call us today at (281) 915-2555 or set up an appointment with us online.
Our Residential Garage Door Services Include:
Broken Springs Repair
Opener Repairs
New Opener Installation
Garage Door Replacement
Track Replacement
Noiseless Roller Replacement
Circuit Board Replacement
Damaged Panel Replacement
Broken Cable Repair
Broken Hinge Replacement
Programming Services
Door & Opener Inspection
Preventative Maintenance & Tune-Ups
Bottom Seal Replacement
Broken Belt or Chain Replacement
Safety Eye Repair
Stripped Gear Repair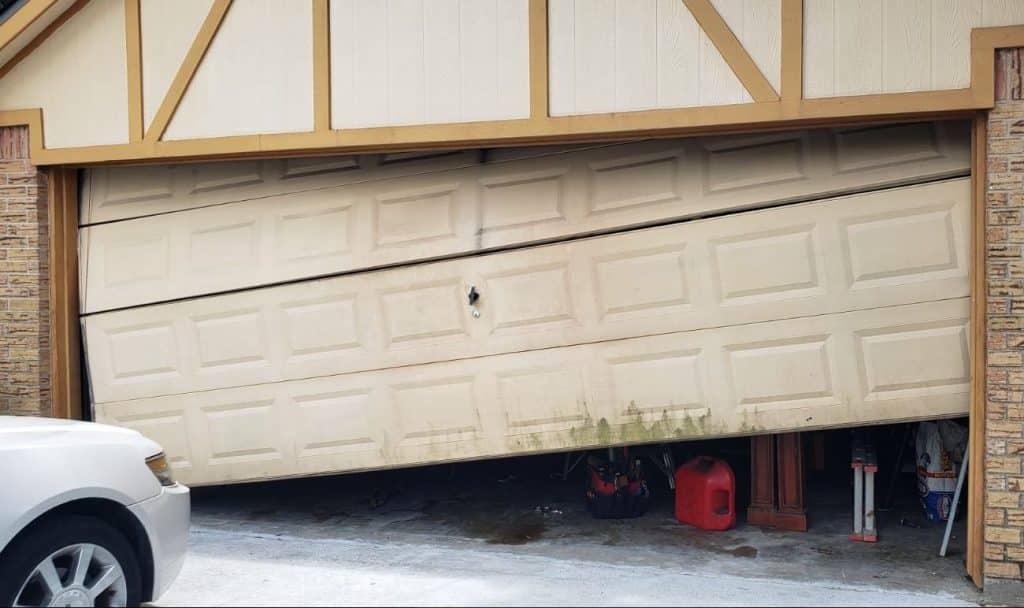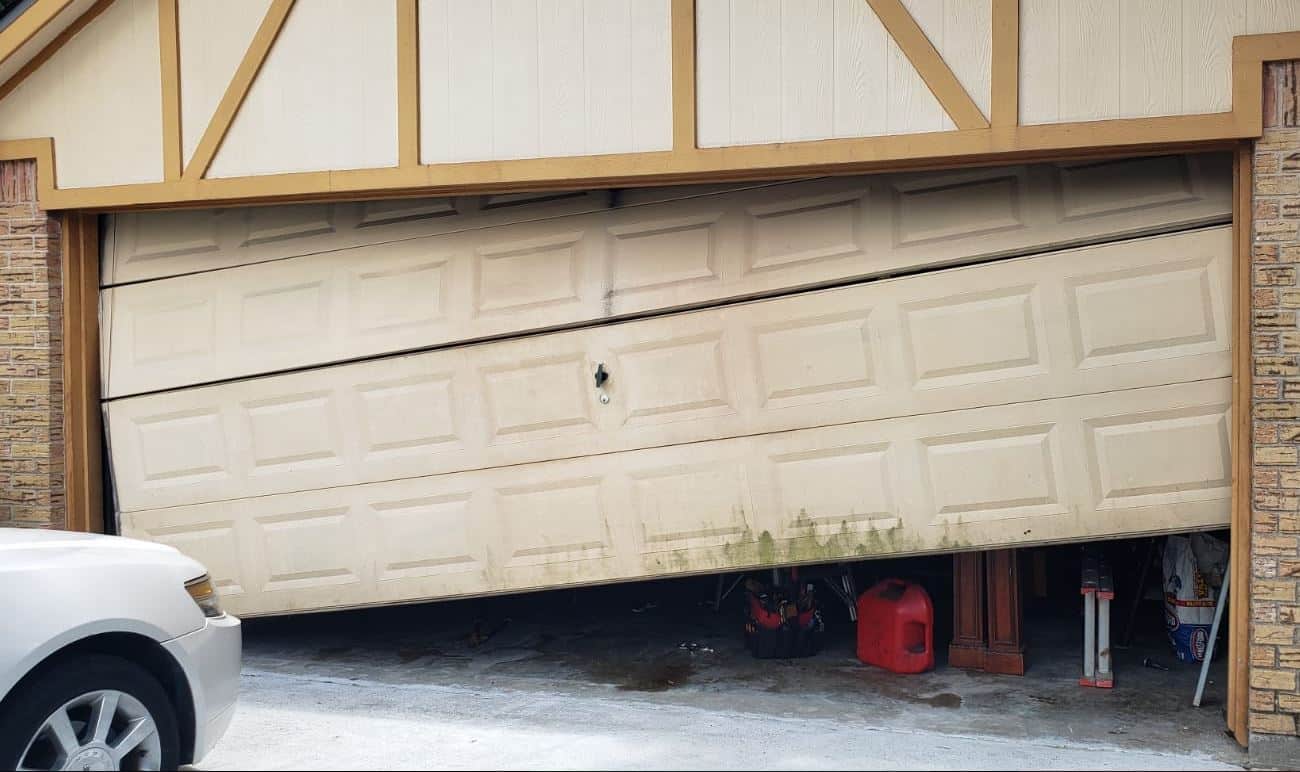 Commercial Garage Door Maintenance
When your commercial garage door stops opening and shutting effectively, it can be both aggravating and dangerous. We provide regular maintenance that services all your commercial garage doors and gates across your facilities. We provide regular maintenance agreements developed to inform maintenance teams and facility managers of any possible issues that could impact location operations. Our preventative maintenance program is designed to save your company time and money.
Why Choose Mister Garage Door Repair
Family Owned & Operated
24/7 Emergency Services
Local, Uniformed, Trained Technicians
All Major Brands Including Clopay, Genie, Liftmaster, and more
48+ 5-Star Google Reviews
20+ 5-Star Yelp Reviews
Upfront FREE In-Home Estimates
Low Rates, No Surprises
We Are Always On-Time
Most Common Problems with Garage Doors
Garage Door Will Not Shut Completely
Does your door go midway down and then get stuck? Perhaps your garage door only opens part way? In either situation, a door that won't go up and down as it needs to can be the very first sign that a problem is present. Malfunctioning doors can indicate a problem with your door's balance, the track itself, the garage door opener, or even the springs attached to the door.
Damaged or Old Door Springs
Your door goes up and down because of something called the torsion spring. If the spring breaks, after that your door can't move. If you're home when this takes place, you'll know the spring fractured because you'll hear a loud sound that resembles the sound of a firecracker. If you weren't home when the spring broke, you'd still be able to recognize the problem because you'll likely be able to see the spring hanging down. In many cases, the springs may not fracture, but they may become stretched gradually. When this takes place, you may observe that the door does not stay open or goes up and down more slowly than it should.
Worn Rollers and/or Bearings
If you hear a popping or squealing noise when your door moves, then there might be an issue with the door's rollers. The popping noise suggests that the rollers may be worn, while the squeaking is a sign that the rollers and bearings require to be lubricated.
Blocked Photo Eye Sensors
Photo-eye sensors are installed as a safety feature to stop your garage door from closing on top of objects or people standing in the door's path. These door sensors do a lot to secure your family members and your motor vehicles, however, if they malfunction or end up being blocked, they can prevent your door from shutting effectively.
Garage Door Opener Problems
In some cases, the problem may not be with your garage door. Instead, it's with your garage door opener. There are a number of common garage door opener problems you may come across. There could be a problem with the remote batteries or a problem with the opener's transmitter. If your door will not open up at all, then it may be an indicator that your garage door opener is at fault.
More About the Mister Garage Door Repair Family
Mister Garage Door Repair Services LLC. is a family-owned business serving the Hunters Creek Village, TX, 77024 area. We specialize in residential and commercial garage door repair and maintenance services. From openers to broken springs we can repair it all at affordable rates. Our local technicians are always on time, they will go over all your repair options in detail and will give you an upfront estimate before starting the job.