The typical garage door opens and closes over 1,500 times a year. That's a lot of hefty lifting over and over again. With all that use, it's no surprise that garage door problems are a typical headache for the majority of homeowners. Fortunately, a lot of common garage door problems have quick fixes that don't demand professional assistance.
Occasionally, even a reliable garage door will need significant repairs that you can not fix by pushing a couple of buttons. So if you are facing a garage door problem in Spring Valley Village, Texas, 77024 you can count on Mister Garage Door Repair for affordable and reliable garage door repair services. Just call (281) 915-2555 and we will be at your location in less than an hour.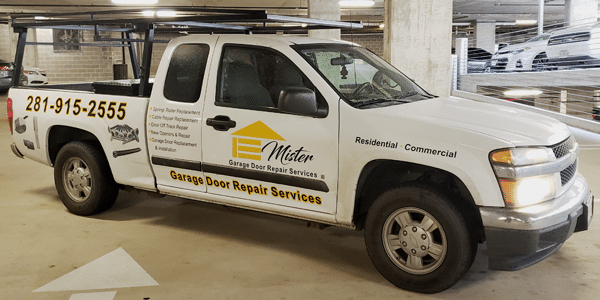 Residential Garage Door Repair
If you're like the majority of house owners, you most likely take your garage door for granted. As long as it goes up and down whenever you need it to, you do not think much about it. And then one day, you walk out to the garage to leave for work. You press the key on the garage door opener. Nothing happens. You push the button once again. Still nothing. Whenever your garage door does not do what you desire it to do, it's very easy to become aggravated. But garage door troubleshooting doesn't have to be stressful. When you run into complications with your garage door, it's usually a common problem. And, in most cases, there's a simple solution. Knowing what you're looking at can put your mind at ease and assist you to find a qualified garage door repair company to quickly fix the problem to avoid safety issues. If you tried basic troubleshooting and your residential garage door still is not working properly, give us a call day or night and we will dispatch one of our expert technicians to your home.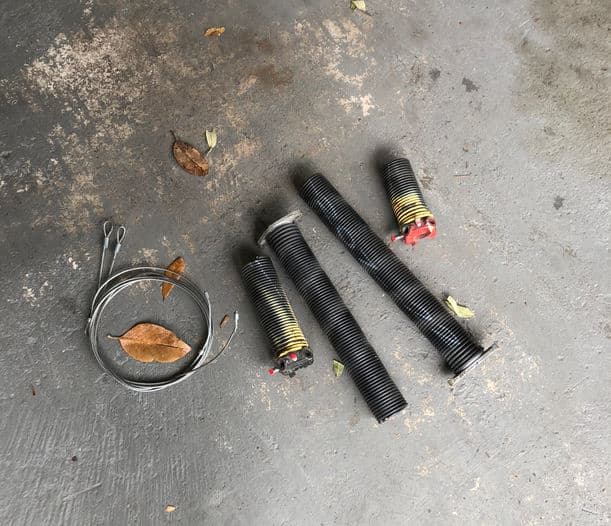 Commercial Garage Door Services
Commercial garage doors, whether they provide protection to your fleet, storage facility area, loading dock, or some other part of your business, are vital to your organization. When they break down, you need repairs as soon as possible.
When you need help right away, reach out to Mister Garage Door Repair, a leading commercial garage door repair service provider in Spring Valley Village since 1999. We are the pioneer in the area when it pertains to commercial garage door maintenance and repair solutions.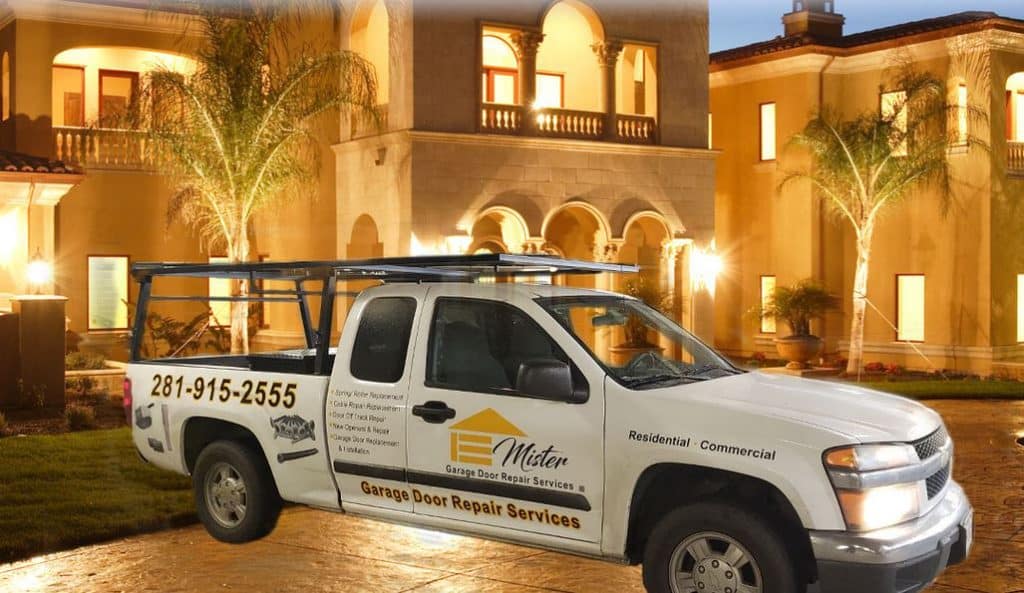 Why Choose Mister Garage Door Repair
Family Owned & Operated
24/7 Emergency Services
Local, Uniformed, Trained Technicians
All Major Brands Including Clopay, Genie, Liftmaster, and more
48+ 5-Star Google Reviews
20+ 5-Star Yelp Reviews
Upfront FREE In-Home Estimates
Low Rates, No Surprises
We Are Always On-Time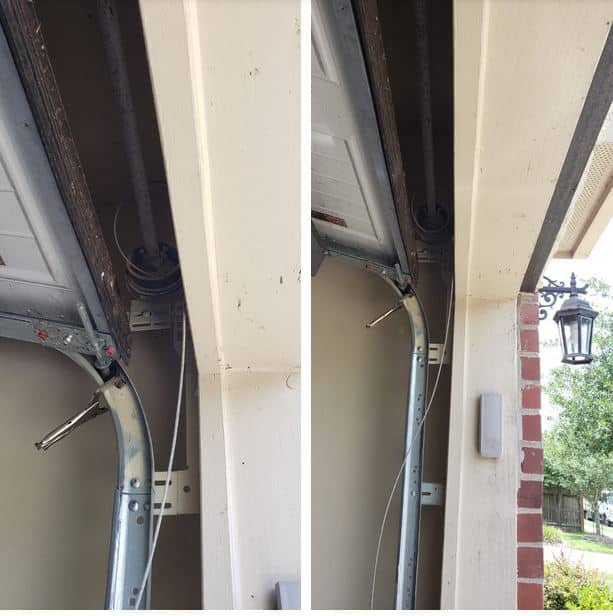 Garage Door Issues? Let Mister Garage Door Repair Help!
If you're like the majority of Americans, your garage door is your main entry and exit into your property. If it's not working properly, it can turn your whole day upside-down. But choosing a solution to a broken garage door does not have to be nerve-racking.
Serving local communities including Spring Valley Village, TX, Mister Garage Door Repair prides itself on offering high-quality service for garage doors and openers of all types.
If you're in the market for a new garage door, we've got that covered as well. We have Harris County's largest selection of modern and classic garage doors and accessories, and our skilled sales representatives can assist you to choose the ideal door for your home and your budget.
Do not let a troublesome garage door get in your way. Contact Mister Garage Door Repair today at (281) 915-2555 for commercial and residential garage door repair and services.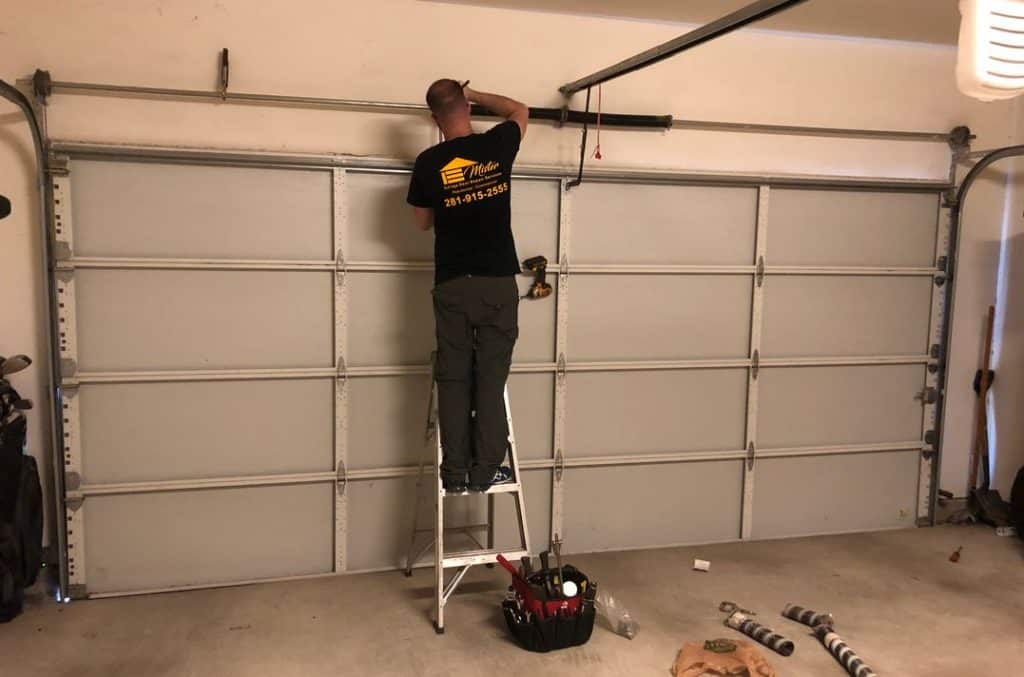 More About the Mister Garage Door Repair Family
Mister Garage Door Repair is a family-owned business serving the Spring Valley Village area. We specialize in residential and commercial garage door repair and maintenance services. From openers to broken springs we can repair it all at affordable rates. Our local technicians are always on time, they will go over all your repair options in detail and will give you an upfront estimate before starting the job.